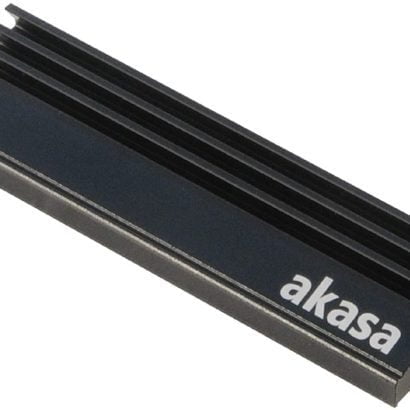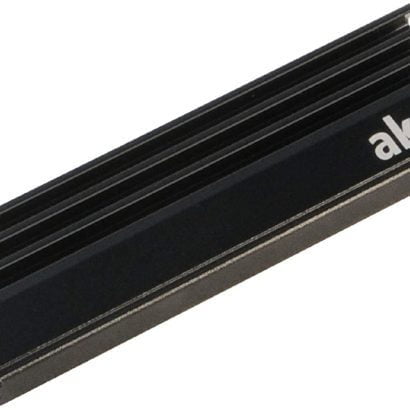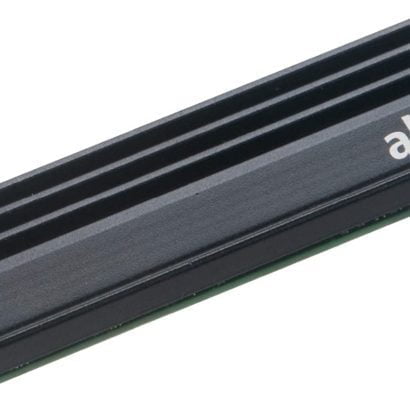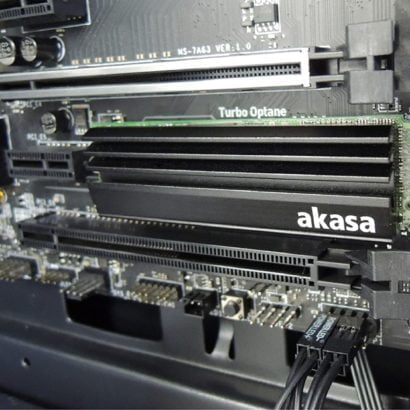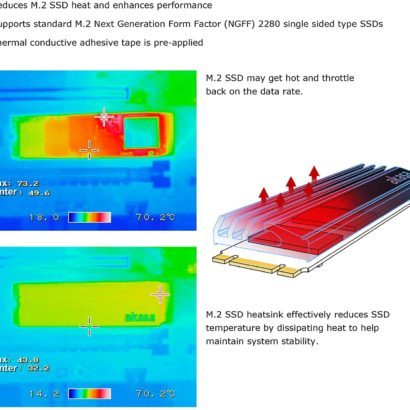 Akasa M.2 SSD Aluminium Heatsink Cooler for any 2280 SSD Black
Akasa A-M2HS01-BK Cooling Kit, for M.2 2280 SSD, Aluminium Passive Cooler, Silent, Black
2 in stock
Akasa M.2 SSD Aluminium Heatsink Cooler for any 2280 SSD Black
Product Overview:
Passive Cooling Kit for M.2 SSD
Your M.2 SSD may get hot and throttle back on the data rate. This M.2 SSD heatsink effectively reduces SSD temperature by dissipating heat to help maintain system stability. It also asthetically improves your system in hiding your green or red or orange bare PCB SSD to all Black
educes M.2 SSD heat and enhances performance & also improces the asthetics of your system
Supports standard M.2 Next Generation Form Factor (NGFF) 2280 single sided type SSDs, SATA and NVMe
3M Thermal conductive adhesive tape is pre-applied
Hi-Grade Aluminum
71mm x 22mm x 6.4mm
Refurbished laptops and NEW Accessories.
ALL of our accessories are BRAND NEW ensuring you receive the best products available
Why buy new, when a certified refurbished machine is cheaper and comes with better service and support? We believe that buying a refurbished laptop can be sometimes a risky business. Yet buying new just means more perfectly servicable machines head for landfill! That's why Preloved Laptops supply Refurbished Laptops and Desktop Computers for fast UK delivery. We always provide a 12 Month Warranty with every laptop purchase, and strive to ensure all of our customers are happy with their purchase.
When buying a refurbished laptop, please bear in mind that the laptop will show signs of wear etc. If they are significant we will always state what the issue's if any are present as well as photos in the product gallery. PLEASE ensure you read the whole description for peace of mind or contact us via our contact form.
Preloved Laptops provide UK, European & International Delivery, and additionally offer same day dispatch for all orders confirmed before 11:30am. With a 12 month warranty on all refurbished laptops, and a 30 day no quibble, easy returns service, Preloved Laptops strives to build a long term relationship with its customers.
Prelovedlaptops.co.uk FAQ's
Do you need a website to accompany your business?