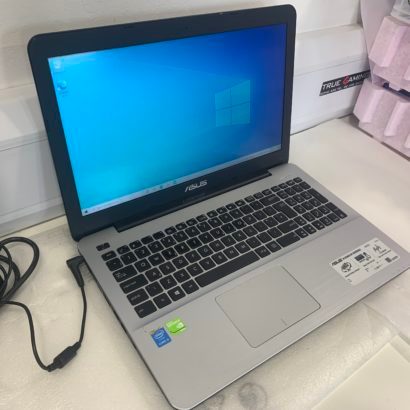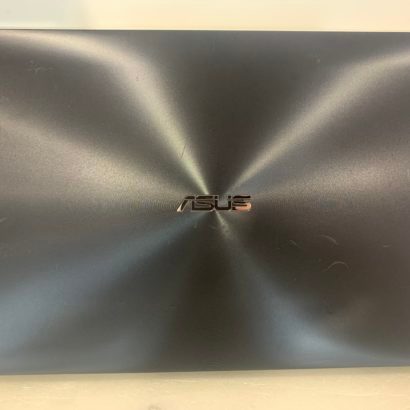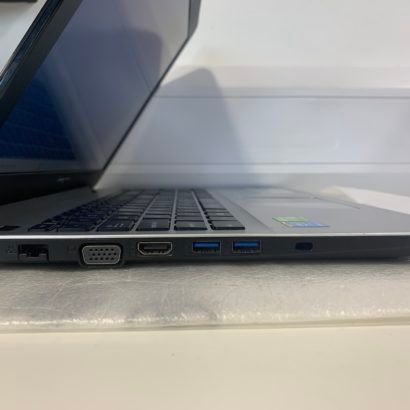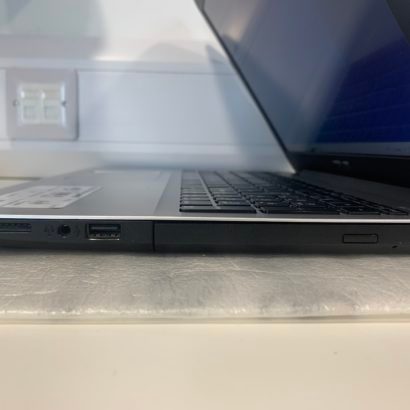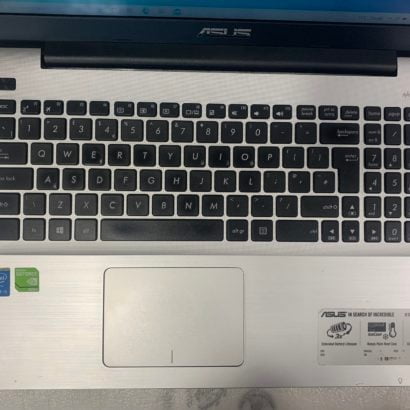 ASUS X555LJ i5-5200u laptop 240GB SSD 8GB Ram nVidia GeForce 15.6″ DVDRW Win 10 HDMI
ASUS X555LJ i5-5200u laptop – Professionally refurbished.
12-month warranty included for peace of mind.
Out of stock
ASUS X555LJ i5-5200u laptop – Professionally refurbished
This ASUS X555 been professionally refurbished by our in-house tech team, each laptop comes with a fresh 100% legitimate install of Windows 10 ensuring your new laptop is not slowed down by bloat wear or unnecessary manufacturer apps.
The original SATA Hard Drive has been removed and replaced with a brand new SSD drive. SSD drives offer faster and more reliable performance in comparison to SATA Hard Drives. So no more standing around waiting for your machine to start during important meetings etc.
The ASUS X555 is the perfect all-round value laptop for work and play. Powered by a choice of Intel or AMD processors, the X555 is a stylish notebook designed for those looking to stand out from the crowd. The X555 immerses you in high quality ASUS SonicMaster-enhanced audio; and gives you a 2-second resume from sleep mode, so it's always ready at a moment's notice. What's more, there's also USB 3.0 for super-fast data transfer speeds.
The ASUS X555 is designed for everyday multitasking and entertainment for smart and practical users, the Asus X series notebooks redefine your expectations of an all-round notebook, value-packed with all the essentials, the X series reinvents your daily computing experience, whatever you do .
ASUS X555 – A quality notebook with a premium feel
A value notebook doesn't have to mean settling for something basic. ASUS X555 notebooks give you all the computing essentials in a notebook with a tactile finish and a high quality, premium feel. It covers all the bases, making it the ideal choice for all your computing needs.
It's all in the details
With various finishes and colors to choose from, the ASUS X555 notebooks let you express your personal style. But it's not just about looks; X555 has all the necessary features and ports you require for everyday computing. After all, it's the little details that count.
Extensive connectivity options
ASUS X555 notebooks feature USB 3.0, HDMI and VGA ports, a 3-in-1 SD/SDHC/SDXC card reader, and other connectivity options to ensure compatibility with a wide range of peripherals and devices.
Full HD 1080p output through HDMI
On top of the standard VGA port, ASUS X555 notebooks also feature a HDMI port for Full HD 1080p output.
Immersive, crystal-clear audio
Most notebooks feature small onboard speakers that often result in a single-source audio that lacks distinctiveness. ASUS X555 notebooks deliver high-fidelity audio thanks to ASUS SonicMaster technology and ASUS AudioWizard. Be immersed in the X Series' omnidirectional audio delivery and hear music the way it's supposed to be heard.
Ergonomically designed keyboard
The full size, one-piece chiclet keyboard features an improved back-assembled design with 1.6mm of key travel and minimal key float for a solid feel and a more comfortable typing experience.
ASUS X555LJ Specifications:
Quality: Refurbished [C]
Screen Size: 15.6″ 1920×1080
Processor: i5-5200u @ 2.2
CPU Generation: 5th Gen
AC Adapter: Yes
CD/DVD Drive: DVDRW
WiFi: Yes
O/S: Windows 10 Home
CoA: Windows 8 Home
Memory: 8GB DDR3
Battery: Holds Charge
USB Ports: 2x 3.0 / 1x 2.0 / HDMI / VGA
Storage Drive: 240GB SSD
Storage Drive (2): X
Graphics: Intel HD 5500 / nVidia GeForce 920m
Webcam: Yes
Additional:
Please note the following faults/Information: The laptop takes a minute to automatically connect to WIFI after a reboot (connects straight away if you do it manually) Works straight away when turning laptop on. The piece of plastic below the screen is loose and sometimes has to be pressed back in (Check the last photo).
This laptop comes with 12 Month Warranty for peace of mind.
Our 12-month warranty does not cover damage caused by the user, we cannot accept returns for water-damaged items etc. ALL returned laptops will be tested once received if it cannot be repaired we will either provide a laptop of the same value and spec or provide a refund unless we believe the damage is not within our warranty guidelines.
We want you to be happy so please do contact us with any questions or queries you may have.
Refurbished laptops
When buying a refurbished laptop, please bear in mind that the laptop will show signs of wear etc. If they are significant we will always state what the issue's if any are present as well as photos in the product gallery. PLEASE ensure you read the whole description for peace of mind or contact us via our contact form.
Prelovedlaptops.co.uk FAQ's
Do you need a website to accompany your business?
| | |
| --- | --- |
| Graphics Processing Type | nVidia GeForce 920m |
| SSD Capacity | 240 GB |
| Storage Type | SSD (Solid State Drive) |
| Laptop Type | Notebook/Laptop |
| RAM Size | 8 GB |
| Processor | Intel Core i5 5th Gen. |
| Screen Size | 15.6 in |
| Operating System | Windows 10 |
| Model | ASUS X555LJ |
| Laptop Brand | ASUS |