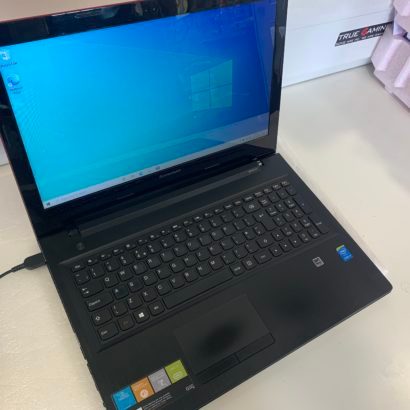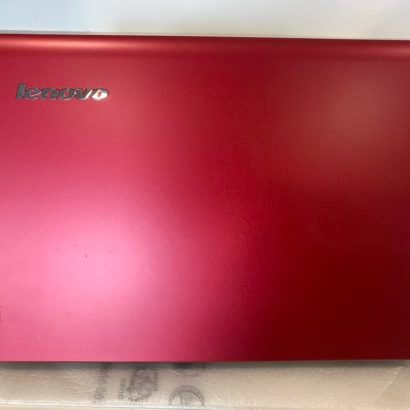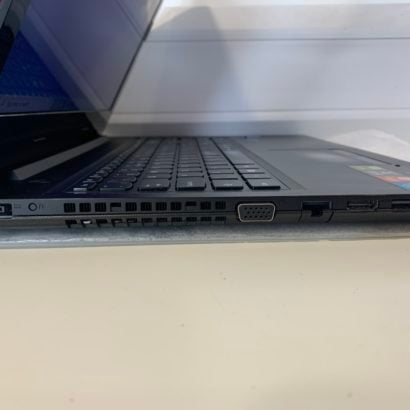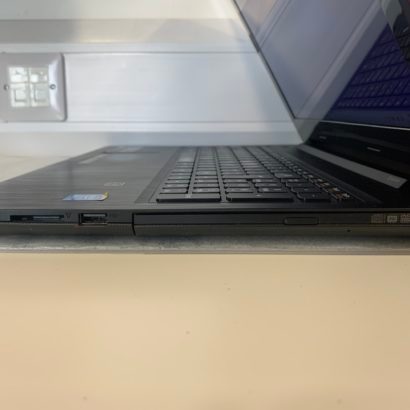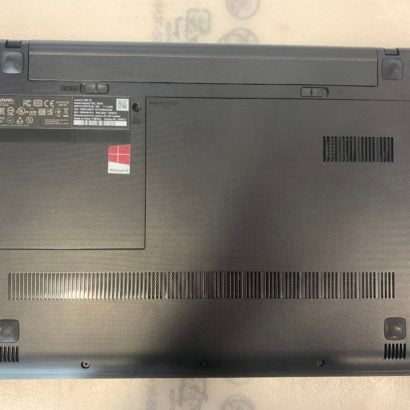 Lenovo G50-70 i3-4005u laptop 120GB SSD 4GB Ram 15.6″ Win 10 DVDRW HDMI 1
Lenovo G50-70 i3-4005u laptop – Professionally refurbished.
12-month warranty included for peace of mind.
Out of stock
Lenovo G50-70 i3-4005u laptop – Professionally refurbished
This Lenovo G50-70 has been professionally refurbished by our in-house tech team, each laptop comes with a fresh 100% legitimate install of Windows 10 ensuring your new laptop is not slowed down by bloat wear or unnecessary manufacturer apps.
The original SATA Hard Drive has been removed and replaced with a brand new SSD drive. SSD drives offer faster and more reliable performance in comparison to SATA Hard Drives. So no more standing around waiting for your machine to start during important meetings etc.
The Lenovo G50-70 15.6″ Laptop is great for studying, working on essays, streaming TV on demand, and browsing the web.
Enjoy everything you need for both work and play in one durable laptop with the Lenovo G50-70 15.6″ Laptop.
With the Intel i3 processor you can be sure of reliable, long-lasting performance.
Power for Your Day-to-Day
The Lenovo G50 has what you need to manage your day-to-day: store all of your files and multimedia; entertain yourself and others with music and movies; surf the Web; balance your accounts; stay in touch. Ultra-reliable, ultra-sleek and boasting a few premium extras, the G50 is more than just another run-of-the-mill laptop.
WATCH
With bright, crisp visuals in 16:9 widescreen format, alongside stereo speakers backed by Dolby® Advanced Audio™, you'll enjoy a fuller, more satisfying entertainment experience. Want to share with others or kick back in front of the big screen? You can stream video to a larger device by utilizing integrated HDMI output.
BROWSE
The Lenovo G50 makes it even easier to browse and interact with your device. With its acclaimed AccuType keyboard, you'll enjoy a more fluid, spacious, comfortable, and accurate typing experience than standard keyboard designs.
Lenovo G50-70 Specifications:
Quality: Refurbished [C]
Screen Size: 15.6″ 1366×768
Processor: i3-4005u @ 1.7
CPU Generation: 4th Gen
AC Adapter: Yes
CD/DVD Drive: DVDRW
WiFi: Yes
O/S: Windows 10 Home
CoA: Windows 8 Home
Memory: 4GB DDR3
Battery: Good
USB Ports: 1x 3.0 / 2x 2.0 / HDMI / VGA
Storage Drive: 120GB SSD
Storage Drive (2): X
Graphics: Intel HD
Webcam: Yes
Lenovo G50-70 Additional Information:
Please note the following faults/Information: Keyboard/touchpad is shiny, some small marks on the screen, the left click button is a little loose but still works
This laptop comes with 12 Month Warranty for peace of mind.
Our 12-month warranty does not cover damage caused by the user, we cannot accept returns for water-damaged items etc. ALL returned laptops will be tested once received if it cannot be repaired we will either provide a laptop of the same value and spec or provide a refund unless we believe the damage is not within our warranty guidelines.
We want you to be happy so please do contact us with any questions or queries you may have.
Refurbished laptops
Why buy new, when a certified refurbished machine is cheaper and comes with better service and support? We believe that buying a refurbished laptop can be sometimes a risky business. Yet buying new just means more perfectly servicable machines head for landfill! That's why Preloved Laptops supply Refurbished Laptops and Desktop Computers for fast UK delivery. We always provide a 12 Month Warranty with every laptop purchase, and strive to ensure all of our customers are happy with their purchase.
When buying a refurbished laptop, please bear in mind that the laptop will show signs of wear etc. If they are significant we will always state what the issue's if any are present as well as photos in the product gallery. PLEASE ensure you read the whole description for peace of mind or contact us via our contact form.
Preloved Laptops provide UK, European & International Delivery, and additionally offer same day dispatch for all orders confirmed before 11:30am. With a 12 month warranty on all refurbished laptops, and a 30 day no quibble, easy returns service, Preloved Laptops strives to build a long term relationship with its customers.
Prelovedlaptops.co.uk FAQ's
Do you need a website to accompany your business?
| | |
| --- | --- |
| Graphics Processing Type | Integrated/On-Board |
| SSD Capacity | 120 GB |
| Storage Type | SSD (Solid State Drive) |
| Laptop Type | Notebook/Laptop |
| RAM Size | 4 GB |
| Processor | Intel Core i3 4th Gen. |
| Screen Size | 15.6 in |
| Operating System | Windows 10 |
| Model | Lenovo G50-70 |
| Laptop Brand | Lenovo |